Achieve Clean, Safe Drinking Water with Hurricane Plumbing's Water Filtration Systems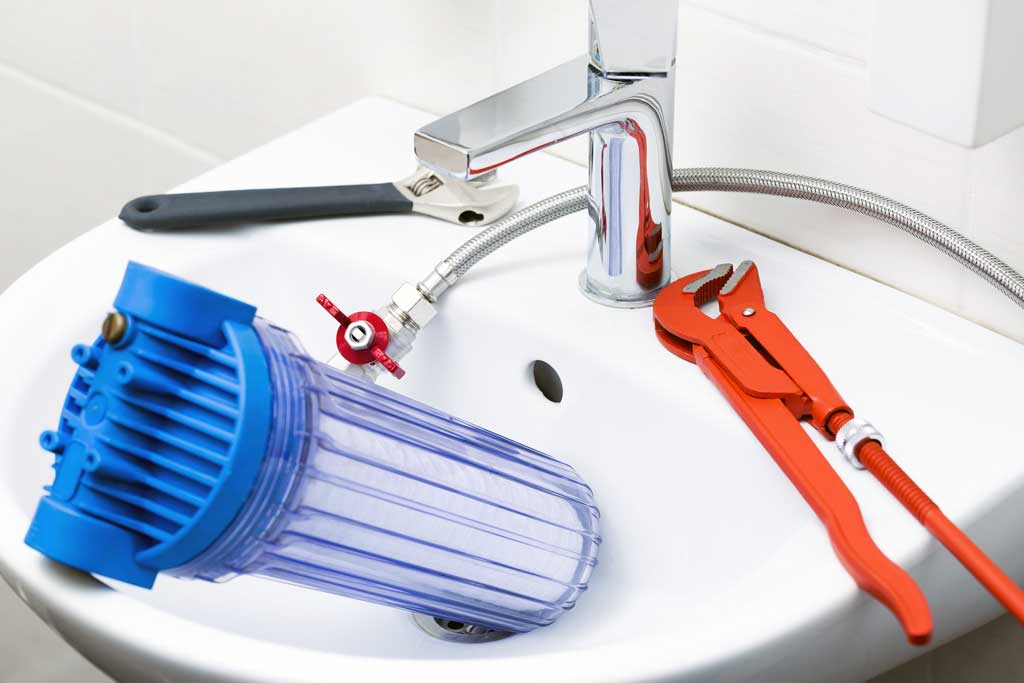 Clean, safe drinking water is a necessity in every home. At Hurricane Plumbing, Heating & Drains, we specialize in installing water filtration systems, ensuring that your family has access to the purest water possible.
Benefits of a Water Filtration System
A water filtration system can remove harmful contaminants from your tap water, improve the taste and odor of your water, and protect your appliances from scale buildup.
Professional Water Filter Installation
Our team at Hurricane Plumbing can help you choose and install the right water filtration system for your home, considering your specific water quality and consumption needs.
Maintenance of Water Filtration Systems
To keep your water filtration system working at its best, regular maintenance is essential. Our expert technicians can provide regular inspections and maintenance services for your system.
Expert Consultation and Assessment
At Hurricane Plumbing, we are committed to ensuring the health and safety of your family. We will provide a thorough assessment of your water quality and recommend the most effective water filtration solutions.
Conclusion
Enjoy the benefits of clean, safe, and great-tasting water with the expert water filtration services from Hurricane Plumbing, Heating & Drains. If you need water filtration services in Montclair, Bloomfield, Verona, Glenn Ridge, or Maplewood, call us at 973-831-4333.
For more information about our heating services, call Hurricane Plumbing, Heating, & Drains at (973) 831-4333.