Professional Heating Services
Hurricane Plumbing, Heating, & Drains is a fully-licensed and insured plumbing company.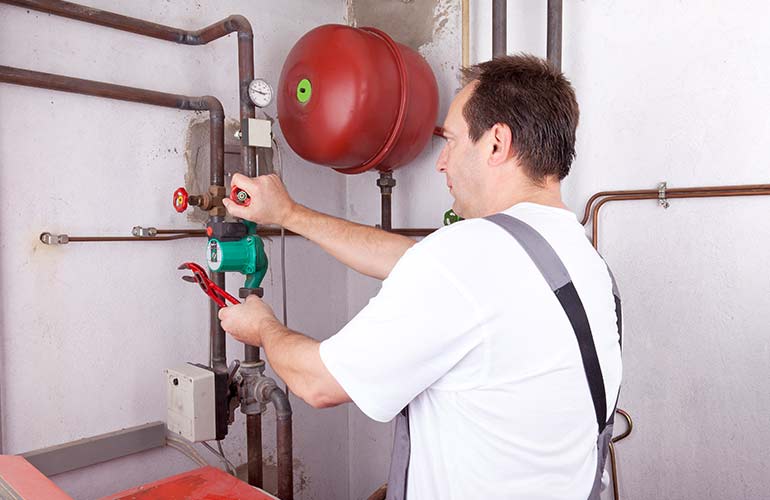 We serve New Jersey residents with experienced service methods, prompt response times, and affordable pricing since 2005. Our professional heating specialists have over 50 years of combined experience in plumbing, heating, and drain jobs.
We work with residential, multi-family, commercial, and industrial property owners and managers to deliver quality heating services when you need them. We perform heating installation, repairs, and maintenance to give you long-lasting heating solutions.
Whether you are experiencing a malfunctioning heating system or just require routine maintenance, we guarantee the job will be completed to your complete satisfaction.Your heating system is responsible for maintaining indoor temperatures at an acceptable level by using dispersed thermal energy.
In New Jersey, we know how important it is to have a fully-functioning heating system for at least half the year.
When you need heating service performed without delay, our experts are available to restore your heat and well-being. Because we understand how important it is to have an expert heating specialist available when you need, we serve our clients with 24/7 'round the clock heating services.
Our heating technicians are fully-trained and experienced to meet your needs and exceed your expectations. At Hurricane Plumbing, Heating, & Drains, we do not use sub-contractors. Instead, we invest in our team of expert heating specialists, requiring they undergo extensive and ongoing training to remain engaged with heating industry innovations, methods, and trends.
Each time you call us for professional heating services, you will receive the same quality, professionalism, and prices time and again.
We are available for a wide variety of heating services, including:
Oil to Gas Conversions
An oil to gas conversion is one of the most cost-effective and efficient home renovation projects you can undertake. With oil prices rising, many homeowners are making the conversion to benefit from energy-saving, eco-friendly gas and monthly savings on energy bills. Our heating specialists are highly-skilled to complete the job to your satisfaction and budget. We make oil to gas conversions a prompt, stress-free experience, keeping you informed about each step and advantage your updated heating system will provide.
Heat Pumps Service
We work on all different makes and models of heat pumps, expertly completing heat pumps with efficient and quality results. If you are experiencing any problems with your heat pump, our heat pump technicians provide emergency heat pump services to remedy your heat pump problem without delay.
Radiator Service
Our heating experts provide radiator installation, repair, and maintenance. If you are experiencing problems with your current radiators, we are available to troubleshoot your exact problem with prompt service calls. We provide baseboard installation and replacement at affordable pricing while maintaining our quality standards.
Our well-maintained fleet of heating service vehicles are fully stocked with a wide variety of service parts and tools. No matter what heating service or repair you need, our certified heating technician has the parts to promptly complete the job.
For more information about our heating services in NJ, call Hurricane Plumbing, Heating, & Drains at (973) 831-4333.
Hurricane Plumbing, Heating, & Drains – Your Expert Heating Services in NJ
For more information about our heating services in NJ, call Hurricane Plumbing, Heating, & Drains at
(973) 831-4333.