Drain & Sewer Related Services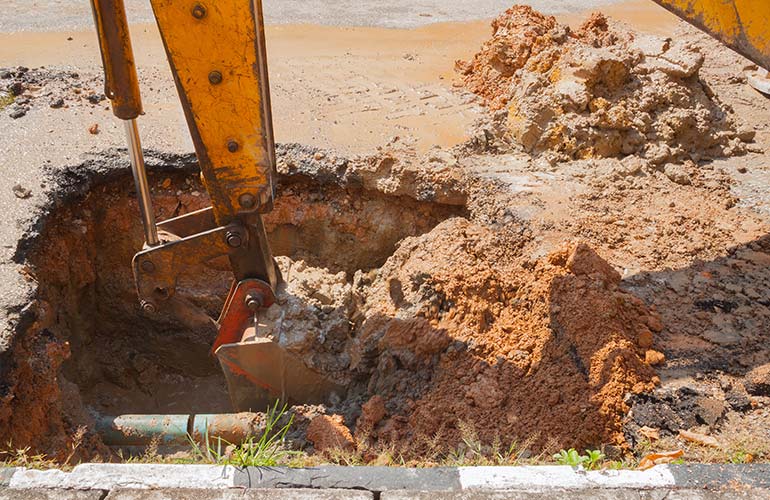 Backed by a team of dedicated and knowledgeable plumbers Hurricane aims at delivering highly reliable DRAIN & SEWER services at competitive prices, including drain cleaning repair, replacement, and maintenance. Our plumbers provide drain cleaning services for kitchen sink drains, shower and tub drains, bathroom sink drains, toilets, downspouts, and sewer lines. There is no clog too tough or too large for our plumbers to handle. Whether you are experiencing a slow drain or just require routine maintenance, we guarantee the job will be completed to your complete satisfaction.
Common Drain Clogging Culprits
Food & Waste
Fat, Oils, and Grease
Detergent
Soap & Shampoo Buildup
Hair
Dirt & Debris
Sewage Backup
At Hurricane Plumbing, Heating, & Drains, we provide a wide variety of services to keep your drains performing and well-maintained.
Because we understand how important it is to have an expert drain specialist available when you need, we serve our clients with 24/7 'round the clock drain services. For emergency drain services, we will reach your location within 30 minutes. No matter when you need drain service, our expert drain technicians deliver quality results to restore your drainage system and quality of living. Discounts are available for first-time customers, senior citizens, and military personnel/veterans.
Hurricane Plumbing, Heating, & Drains serves New Jersey residents with expert and affordable drain services, including:
TV Drain Inspection
Drain Jetting / Sewer Jetting
Drain Cleaning / Sewer Cleaning
Snake Drains
High Pressure Water Jetting
Our drain specialists are fully-trained and experienced to meet your needs and exceed your expectations. At Hurricane Plumbing, Heating, & Drains, we do not use sub-contractors. Instead, we invest in our team of expert drain specialists, requiring they undergo extensive and ongoing training to remain engaged with plumbing and drain industry innovations, methods, and trends. Each time you call us for professional drain services, you will receive the same quality, professionalism, and prices time and again.
Our well-maintained fleet of drain service vehicles are fully stocked with a wide variety of service parts and tools. No matter what drain service or repair you need, our certified drain technician has the parts to promptly complete the job.
For more information call Hurricane Plumbing, Heating, & Drains at (973) 831-4333.
For more information about our heating services, call Hurricane Plumbing, Heating, & Drains at
(973) 831-4333.
Water Jetting
Water Jetting is where we mechanically rotate snakes within the pipes and may be more practical in certain applications to repair your current problems.
It is more effective for the removal of stubborn soap, grease, roots, rocks and other debris. By properly adjusting the high / low pressure settings, we can choose the best combination of pressure and flow based on pipe diameter, length of line and type of restricting debris. Using water as a tool, this process enables us to scour the interior of the pipe to almost like new condition.
We can Jet Clean the following:
AREA DRAINS
BATHROOM BASINS
GREASE TRAPS
KITCHEN SINKS
MAIN SEWER LINES
MANHOLE TRUNK SYSTEMS
STORM WATER AND LEADER LINES
ZIPPER DRAINS
Common Clogs or blockages that can be fixed with Jet Cleaning:
FOOD GREASE
HARDEN SOAP GREASE
PIPE SCALE BUILDUP
ROCKS
SEWER SLUDGE
TREE ROOTS
<!—Live Chat widget -->