Professional Plumbing Services
Hurricane Plumbing, Heating, & Drains is a fully-licensed and insured plumbing company.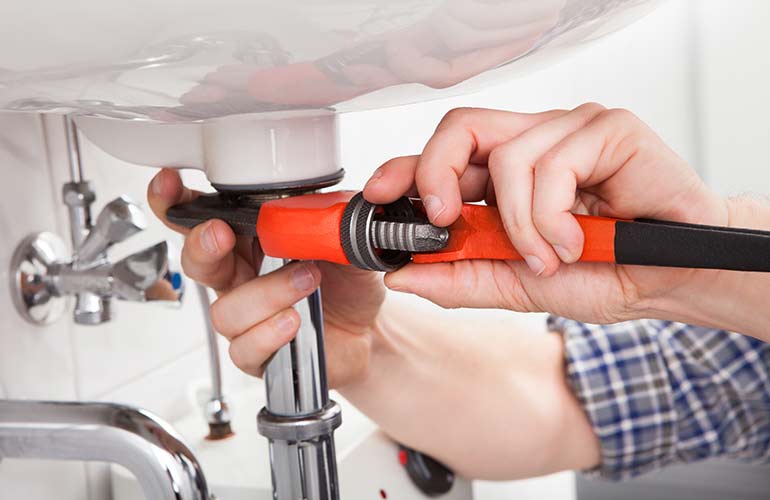 We serve New Jersey residents with experienced service methods, prompt response times, and affordable pricing since 2005. Our professional plumbing specialists have over 50 years of combined experience in plumbing, heating, and drain jobs. We work with residential, multi-family, commercial, and industrial property owners and managers to deliver quality plumbing services when you need them. We perform plumbing installation, repairs, and maintenance to give you long-lasting plumbing solutions. From a simple clogged drain to plumbing installation for a new bathroom, we gaurantee the job will be completed to your complete satisfaction.
Quick-fix plumbing repairs can quickly create larger problems. Our professional plumbers are available for minor repairs and large-scale repairs, completing each with the same level of expertise and skills. At Hurricane Plumbing, Heating, & Drains, we require our plumbers to undergo extensive, ongoing training to remain informed on the latest industry innovations and methods. Because of this commitment, we do not sub-contract our plumbers.
Each time you call us for professional plumbing installation, repair, or maintenance, you will receive the same quality, professionalism, and prices time and again. Our rigorous standards have made us a trusted source for efficient plumbing services, and we are proud to continue bringing you reliable, expert service crafted from intensive training and experience.
We are a dependable plumbing contractors, known for our reliability when you need us most. Because we understand how important it is to have an expert plumber available when you need, we serve our clients with 24/7 'round the clock services. For emergency plumbing repairs, we will reach your location within 30 minutes.
No matter when plumbing service is needed, our expert plumbers deliver quality results to restore your plumbing system and quality of living. Discounts are available for first-time customers, senior citizens, and military personnel/veterans.
Our expert plumbers are available to remedy many plumbing problems, including:
Gas Leak Repairs
Frozen Pipe Repairs
Water Leak Repair
Toilet Repair
Toilet Installation
Faucet Repair
Faucet Installation
Bathtub Repair
Bathtub Installation
Grease Trap Installation
Grease Trap Cleaning
Grease Trap Maintenance
Main Sewer Excavating Services
Our well-maintained fleet of plumbing service vehicles are fully stocked with a wide variety of service parts and tools.
No matter what plumbing service or repair you need, our certified plumbers have the parts to promptly complete the job.
For more information about our plumbing services, call Hurricane Plumbing, Heating, & Drains at (973) 831-4333.
Hurricane Plumbing, Heating, & Drains – Your Expert Plumbing Services
For more information about our heating services, call Hurricane Plumbing, Heating, & Drains at
(973) 831-4333.