Keep Your Basement Dry and Protected with Hurricane Plumbing's Waterproofing Solutions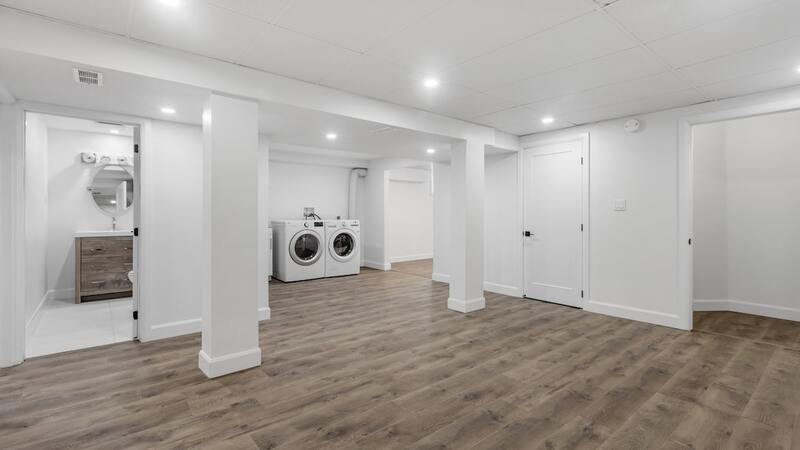 A damp and wet basement can lead to a host of problems, including mold growth, structural damage, and decreased property value. At Hurricane Plumbing, Heating & Drains, we offer comprehensive basement waterproofing services to help you maintain a dry, healthy, and safe living space in your Fairfield, New Jersey home.
Sump Pump Installation and Maintenance
A reliable sump pump is crucial for keeping water out of your basement. Our professional technicians at Hurricane Plumbing can install, repair, and maintain sump pumps, ensuring they function effectively during heavy rain or flooding.
Foundation Repair
Cracks and damage in your foundation can allow water to seep into your basement. Our experienced team can assess the condition of your foundation and carry out necessary repairs to prevent further water intrusion.
Interior and Exterior Waterproofing
Our experts at Hurricane Plumbing can help you choose the right waterproofing solutions for your basement. We offer both interior and exterior waterproofing services to ensure your basement stays dry and protected against water damage.
Drainage Systems
A proper drainage system is essential for directing water away from your home. We can design and install an efficient drainage system that prevents water from accumulating around your foundation and causing damage.
Expert Consultation and Assessment
At Hurricane Plumbing, we understand the importance of a dry and safe basement. Our professionals will conduct a thorough assessment of your basement and recommend the most effective waterproofing solutions tailored to your needs. Conclusion Protect your basement from water damage with the expert waterproofing services from Hurricane Plumbing, Heating & Drains. If you need basement waterproofing services in Montclair, Bloomfield, Verona, Glenn Ridge, or Maplewood, call us at 973-831-4333.
For more information about our heating services, call Hurricane Plumbing, Heating, & Drains at (973) 831-4333.