Top 5 Reasons Why Waterproofing a Basement Is Worth the Investment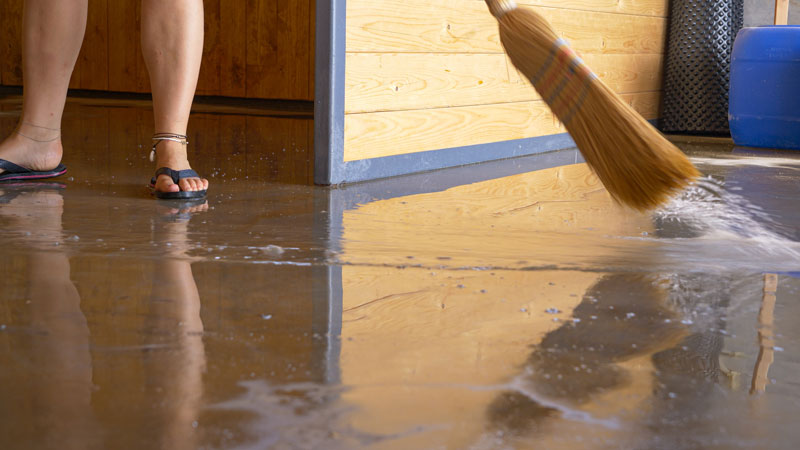 Clogged and misaligned gutters are one of the most prevalent reasons of a damp basement. When your basement floods, your belongings are at risk. Regrettably, your insurance provider may not be able to replace all of your possessions. You must be proactive in waterproofing your home if you want to avoid losing your belongings and spending a lot of money on repairs. Continue reading to learn about the benefits of waterproofing a basement and why it's a good investment. The greatest defense against unwanted moisture and mildew is to waterproof your basement. Professionals can assist you with waterproofing and protecting your basement. To do the task, they employ certain procedures and materials. The purpose of waterproofing is to keep water out of your basement. Sump pumps, drains, and sealants are all common ways to do this. Our team can assist you in evaluating your home and determining your requirements. Always keep an eye on your basement storage. Waterproofing, on the other hand, may help you save time, money, and energy. You should obtain external waterproofing if you want to keep water and ice out of your house. This will also assist prevent deteriorating of your foundation. For controlling water flow and mending cracks, inside waterproofing is the best option. The following are five of the most prevalent reasons for waterproofing a basement.
There Will Be No More Flooding Nightmares
Preventing Foundation Issues
Mold and Mildew Removal
Lowering Energy Costs
Increase the Value of Your Residence
From the foundation to the roof, protect your home. Many folks advise waterproofing a basement once you've moved in. Not only will waterproofing keep your stuff dry, but it will also aid to avoid mold and foundation problems. There are various options for keeping water out of your basement. You may take proactive actions to preserve the condition of your house by seeking expert assistance. If you need Waterproofing service in Montclair, Bloomfield, Verona, Glenn Ridge, Maplewood call
Hurricane Plumbing, Heating & Drains at 973-831-4333.
For more information about our heating services, call Hurricane Plumbing, Heating, & Drains at (973) 831-4333.